Among our key customers
China International Water & Electrical Corp. (CWE)
Sinohydro
Societe Miniere de Boke (SMB)
Dubai Auto Gallery (DAG)
Soguipah Etc.
Highlights
We have handled over 1000 containers and 80,000 Tons of Break bulk cargo (2017)
Our record shows 0 penalties / fine from customs filing
Recognized partner of the Guinean Customs Authorities
Local structure with strong values set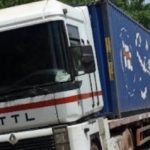 A word from Mr. Cherif:
Team work and client satisfaction is our "motto". Our aim is to expand our business, but we will be selective in our commercial approach as "Growth" and "Capacity" must be linked to maintain a good quality of service level.
With us, you are sure to have a team of dedicated people offering you a customized service. This will allow you to focus on your core activity.